Book your Demo Now
ALL PRATT & WHITNEY FLAVORS AVAILABLE
TAILORED DESIGN
The Turbine Evolution's pre-preg thermally cured carbon construction minimizes weight while its streamlined airframe cuts through the air diminishing drag.Add any of the Pratt & Whitney PT6 turboprop engine we now offer, and you have the ultimate power to weight combination.Every cabin is custom upholstered to your design and desires.
A refined interior
1

Cockpit

The cabin airframe surrounds you in a custom, luxurious cabin, pressurized to 8000 feet at FL280 with a 6,5 psi pressure differential (better than the airlines!). Pressurization is automatic, providing gentle climbs and descents of the cabin altitude with no discernable change.

2

Canopy

The canopy provides unmatched visibility for an airplane of this class.



3

Dashboard

Each dashboard are equipped with the best avionics of the market. "Everything" is standard equipment, ADS-B Traffic, S-XM weather, Synthetic Vision, Terrain Avoidance, Bluetooth connectivity, L3 Electronic backup, touchscreen pressurization and HVAC controls.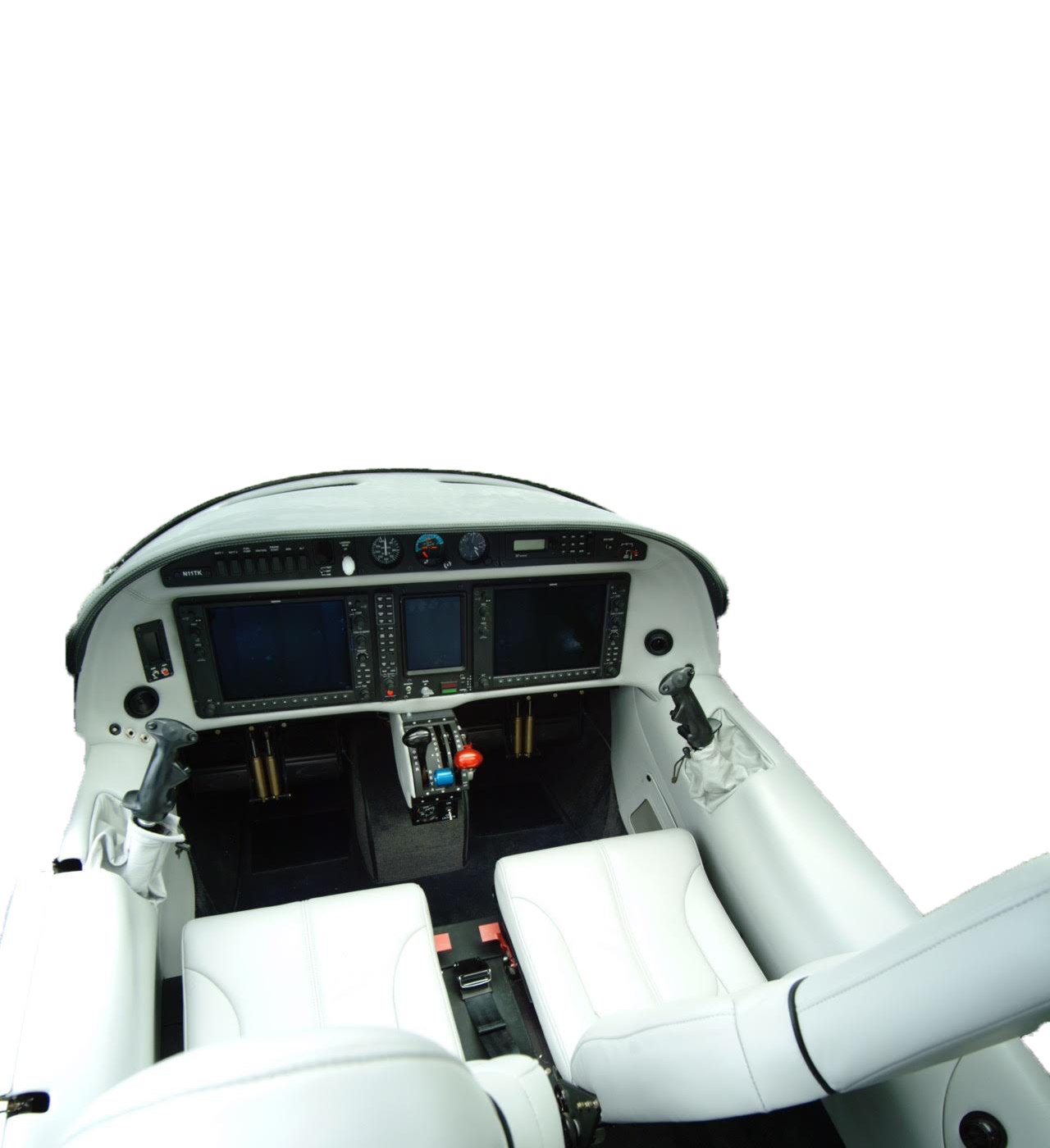 4

Ventilation and heating

The aircraft is equipped with a heat and air conditioning system, which is automatic and will respond to the temperature you set on the touchscreen controller.


5

Seats

Comfortable and modern – select your choice of textile or leather designs, including choice of colors. The seats are high G, certified style safety seats.
The side sticks provide effortless hand flying.

6

Baggage compartment

The luggage compartment allows you to take up to 225 lbs (100 kg) to your next destination. Your luggages can be easily accessible from the cabin area.

Request a demo flight
Our professional sales staff will answer any questions and escort you through the purchasing process. To get started enter your email below.